With over 20 years of history, our roofing solutions are renowned for their durability and premium qualifications. We began providing waterproofing solutions for construction in 2000 and have since gained a lot of experience. Our numerous reference projects are evidence of our successful track record.

Product Details
Application
Product Catalogue Download
Product Details
All our customers – property owners, building owners, architects, engineers, consultants and contractors – will receive expert advice from our highly competent team. We have the experience and knowledge built on a foundation of trust to provide recommendations and long-lasting solutions for any project you have, no matter how large or small.
Sustainability is one of the main drivers. Michael focuses on system longevity, energy efficiency, durability with minimal maintenance requirements, recycling programs, green roof and integration with solar power systems. An example is the Michael Solar Reflective roof system, which reduces air-conditioning demands and energy consumption of the building.
MCI has been committed to providing high quality products and premium technical services for waterproofing needs for :
Water Reservoirs
Sewage and Water Treatment Plants
Tunnels and Subway Systems
Underground Vaults
Foundations
Parking Structures
Swimming Pools
R.C. Flat Roofs
Balconies / Patios / Tunnels
Bathrooms / Kitchens
Planter box
Lift pits
Retaining walls
Basement wall.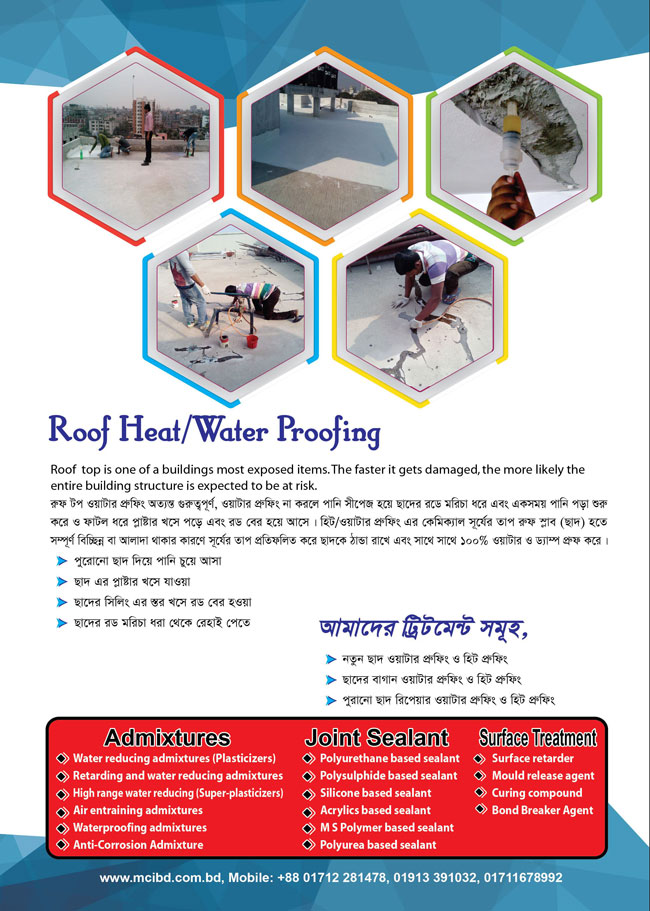 Application
Product Catalogue Download